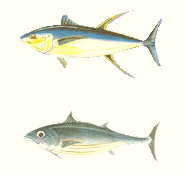 The main species captured by the factory fleet are the yellow fin and the skipjack. The seine method using, large nets which surround the shoals, of tunas is used. Once hoisted aboard, the fish is frozen by immersing it immediately in brine tanks at a temperature of -18 degrees centigrade.
QUALITY COMMITMENT
HACCP system in place on all our vessels. Continuous investment. Great team.
If you wish to get on board, please fill out the following form.